News
Indomie Takes Out Two Spots In NY Mag 10 Best Instant Noodles List
The official instant noodles power rankings have been published.
NYMag's approach to the study is outlined below:
According to the eight experts I talked to — including chefs, food writers, cookbook authors, and other foodies — the answer isn't as simple as the cooking process. Perhaps unsurprisingly, each person had their own favorite noodles, none of which came up more than once; the recommendations were just as diverse down to the brands, only one of which was recommended by two experts. Because of this, we forwent our typical designation of "best overall" and instead divided the instant-noodle recommendations into soupy, saucy (also known as dry), and spicy varieties. (Even these categories are imperfect — some soupy noodles would count as spicy or even saucy, depending on how you prepare them — but they should be helpful for those who already have an idea of what they like.) One thing all of our noodle know-it-alls agreed on, however, is that instant noodles only get better when you doctor them up. So along with the noodles themselves, we've included any cooking tips our experts shared to make a tasty dish even tastier — most of which require ingredients that may already be in your fridge or pantry.
Best saucy instant noodles
Indomie Mi Goreng Instant Stir Fry Noodles, Original Flavor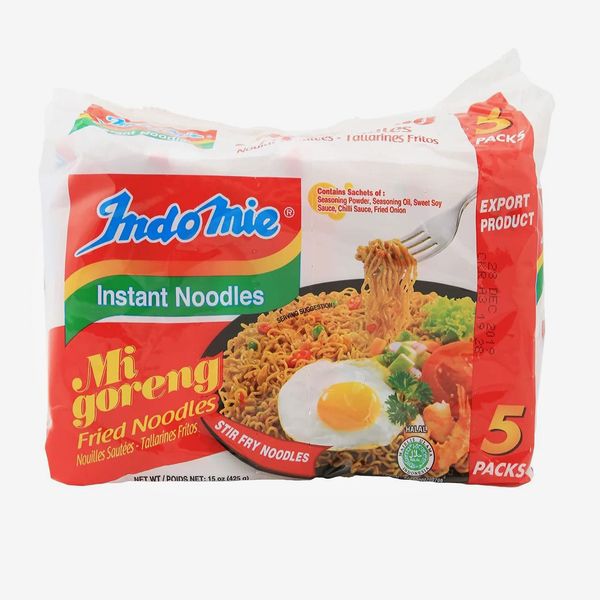 Sometimes you want noodles sans a whole bowl of broth. That's where saucy noodles come in. As San Francisco Chronicle restaurant critic Soleil Ho explains, this type of instant noodles — which includes her favorite, Indomie Mie Goreng Satay Noodles — is also known as dry noodles because "there's no broth." The ones she recommends have "a strong savory flavor that comes from an onion oil and fried onions," she says. Like other experts we talked to, Ho has been eating these since she was "in elementary school, when my cousins and I would prepare ourselves instant noodles when our parents were out." Like Simeon and Erway, Soleil adds an egg — sunny-side up — to her noodles. And while it "does not make them healthier," Ho says she also likes to "sear them really quick in a wok so they get that nice and smoky wok hei flavor. Then I finish with a chile oil, like Fly By Jing or a homemade Cambodian variety."
Indomie Mie Goreng BBQ Chicken Instant Noodles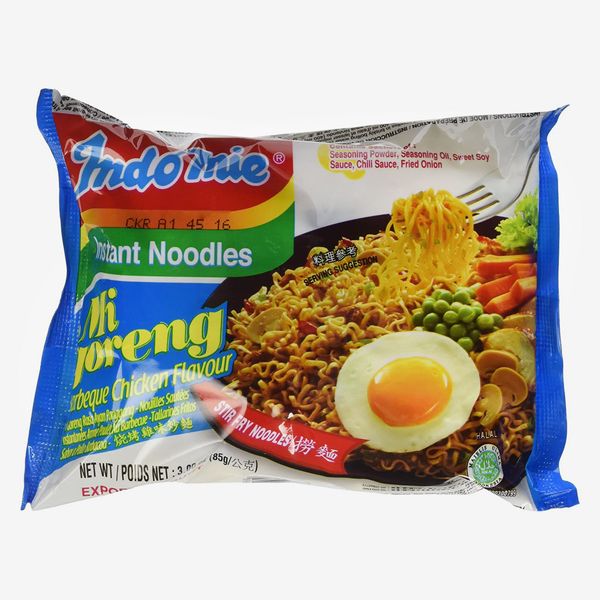 These dry barbecue-chicken-flavor instant noodles from Indomie are another favorite of Peterson's. (Close readers will recognize Indomie as the only brand on this list recommended by two experts.) Like the soupy black-garlic noodles Erway loves, these come with fixings in the form of tiny packets of chicken-flavor seasoning, fried onions, seasoned oil, chile oil, and a thick, sweet soy sauce. Peterson explains that those who find themselves overwhelmed by the choices in the instant-noodle aisle should look for options with add-in ingredients. "A good test is the sachet rule," he says. "There's usually (but not always) a direct correlation between the number of sachets of different things — oils, sauces, powders, dried veggies — included in a package and how good it is. The more, the better!"
Link to the full article here